CHAMPION TEAM
Urban Rising Group serves clients with a powerhouse team of champions representing a wide breadth of expertise.
Geena Agbangnin, Project Coordinator & Operations Champion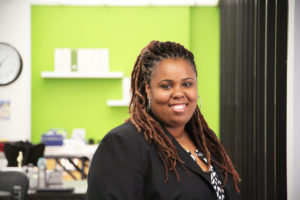 Geena Agbangnin has a wide background in community outreach and program management having served as a City Year Corps Member-turned-Site Supervisor for two years. Recently, she served as Parent Engagement Coordinator (PEC) with LA's Promise in two South Los Angeles schools – John Muir Middle School and Manual Arts High School. In this capacity, she worked to engage parents, particularly African American parents and families, in remaining aware of the academic expectations and capabilities of their students, by hosting the monthly African American Parent Committee meeting and annual year-END celebration, Black Family Night. In addition to youth development-related program management roles, she is also an events management guru, and has coordinated various community service projects, galas and training camps for 600+ attendees. She is currently completing a Master of Arts in Counseling at Loyola Marymount University. Upon graduation, she hopes to influence education policy and continue to inspire youth to become agents of change in their community and beyond. Geena is a proud wife, daughter, sister, auntie, and godmother, and enjoys cooking and crafting in her spare time.
Geena's educational accomplishments include a Bachelor's Degree from Cal State Los Angeles and an Associate's Degree from West Los Angeles College.
Attallah Casteel, Junior Associate & Operations Champion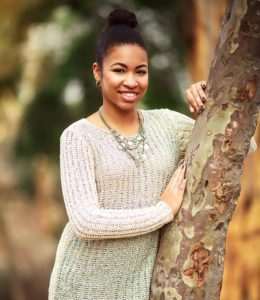 Attallah is a San Francisco native living in Los Angeles. She moved from San Francisco in 2011  to pursue higher education and attended Santa Monica College and Loyola Marymount University. Attallah works with URG as a Junior Associate and Operations Champion, helping with administrative and marketing needs and keeping i's dotted and t's crossed. She also actively supports charities and non-profit organizations including Heal the Bay, Extra Life, and Anxiety Gaming. Attallah appreciates being a URG champion because of the opportunity to help make an impact in the community.
Attallah's educational accomplishments include an Associate's Degree from Santa Monica College and a valedictorian certificate and diploma from Bridgemont High School.
Some of her passions include knitting and baking, which allows her to to express her entrepreneurial side by selling her projects available on-request. She makes a mean vegan pumpkin "cheesecake"!
Wajenda Chambeshi, Senior Associate & Policy Champion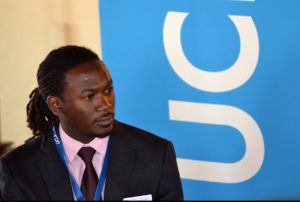 Wajenda is a policy champion particularly focusing on transportation, housing and economic development. He believes in the down-up approach to policy using community voices and experiences to generate ideas on how services and amenities should be provided, especially in under served communities. Wajenda has experience working in various capacities in the City of Los Angeles and Africa, and brings a wealth of expertise and perspective to our dynamic team in the areas of policy analysis and advocacy, community outreach, project management and partnership development.
His professional background ranges from international non-profit organizations such as World Vision to Los Angeles-based organizations including T.R.U.S.T South LA where he worked as a policy analyst and contributed significantly to Metro's Rail-to-River project currently being implemented, and the Electric Vehicle Car-Sharing policy recently adopted by Mayor Garcetti. In 2016, Wajenda was awarded the UCLA Sustainability Grand Challenge Fellowship to serve in Mayor Eric Garcetti's Office of Sustainability. He was also invited to serve as an evaluator on the Great Streets Challenge program, an initiative by the City of Los Angeles to reinvigorate streets around the city and make them centerpieces of our communities. He is a proud father, and when not championing equitable growth policy enjoys cheering on "The Gunners" (Arsenal Football Club).
Wajenda's educational accomplishments include a Master's degree in Public Policy from UCLA (Go Bruins!) and a Bachelor's Degree in International Development from UCLA.
Diana Medina Wiley, Senior Champion & Operations Strategist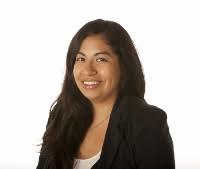 Diana Medina Wiley has dedicated her career to being a champion for causes and projects that strengthen and empower the community. She brings a decade of experience working with nonprofit and social impact organizations in the areas of direct service, youth development, education, advocacy, community engagement, and capacity building. Her passion is to uncover the full potential of individuals and organizations to make their visions a reality.
Diana is known for being a reliable, efficient, and enthusiastic "Swiss Army knife" on any team she is part of, due to her uncanny ability to be an effective and passionate quick study who can wear many hats and juggle multiple projects with grace, efficiency, and a sense of humor. Her experiences include managing budgets and contracts, leading cross-functional teams, coordinating events, training, facilitation, leadership development, event and conference production, research, external communications, strategic planning, and partnership cultivation. She is excited to channel these experiences to serve Urban Rising Group's clients.
Some of Diana's educational accomplishments and honors include Master in Public Administration from University of Southern California (Fight On!), BA in Political Science from California State University, Northridge (Go Matadors!), Fellow & Alumna of Education Pioneers, and Alumna, Coro Fellowship in Public Affairs.
In her spare time she enjoys practicing yoga, hiking with her two rescue dogs, cooking, and going on foodie adventures all around the city with her chef husband. She is a lover of good books, politics, pop culture, home decor blogs, and thrift shops.
Specialized Event Planning & Marketing Services 
Urban Rising Group has an exclusive partnership with Festive Flair Events, a boutique event planning and marketing firm which leverages extensive project management and design skills to bring visibility to events and causes that matter. As applicable, client projects will benefit from the added specialized expertise of Festive Flair Events' principal, Kristin Johnson.
Associate Team
In addition to the experience and knowledge of Urban Rising Group's core team, we rely upon the expertise and skill of professionals and strategists from a variety of fields. Depending on the specific needs of your organization, your project will drawn upon URG's associate corps which includes:
Environmental sustainability specialist